06.23.2022
CSA Collaboration: Ecolibrium Farms X Homegrown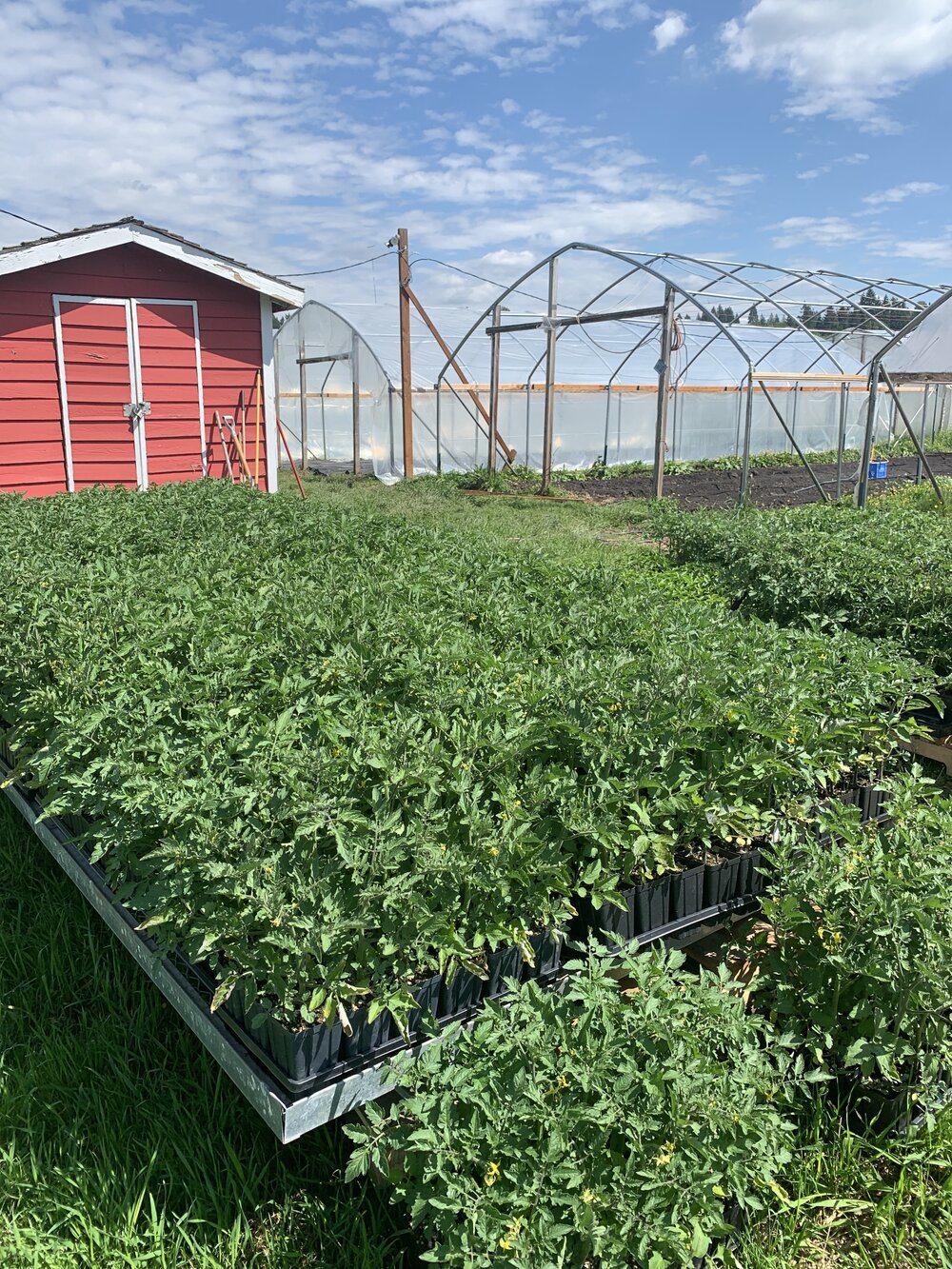 We are thrilled to partner again this year with Ecolibrium Farms right here in Woodinville, WA. Ecolibrium is a bio-intensive, market garden where you can source hyper-local, seasonal produce. We simply offer up our shops as pickup locations to make it convenient for the community to access this amazing resource.
WHAT IS A CSA?
CSA stands for "Community Supported Agriculture". CSA programs are a great way of shortening a food chain that is increasingly elongated in modern food consumption. The produce in your CSA will come directly from our healthy soil to YOU. Our CSA aims to bring you the freshest, most delicious, locally-grown, organic produce around. So join us!
HOW DOES IT WORK?
Our CSA runs for 20 weeks from June through mid-October. Each week's box will contain a selection of produce - typically 7-8 items: classic favorites & specialty ingredients all picked at the peak moment of ripeness. You will also receive a weekly email containing tips and recipes to learn how to use some of the more interesting items in your box.
There are 2 options for receiving your weekly produce box - either pick your box up on the farm on Wednesday afternoons (after 4pm) or grab your box weekly from one of our convenient pick-up locations on Thursdays (after 12pm). See Ecolibrium's website for more details and to sign up.