11.14.2016
Dick Taylor Chocolate: Ben & Brad's Road Trip Journal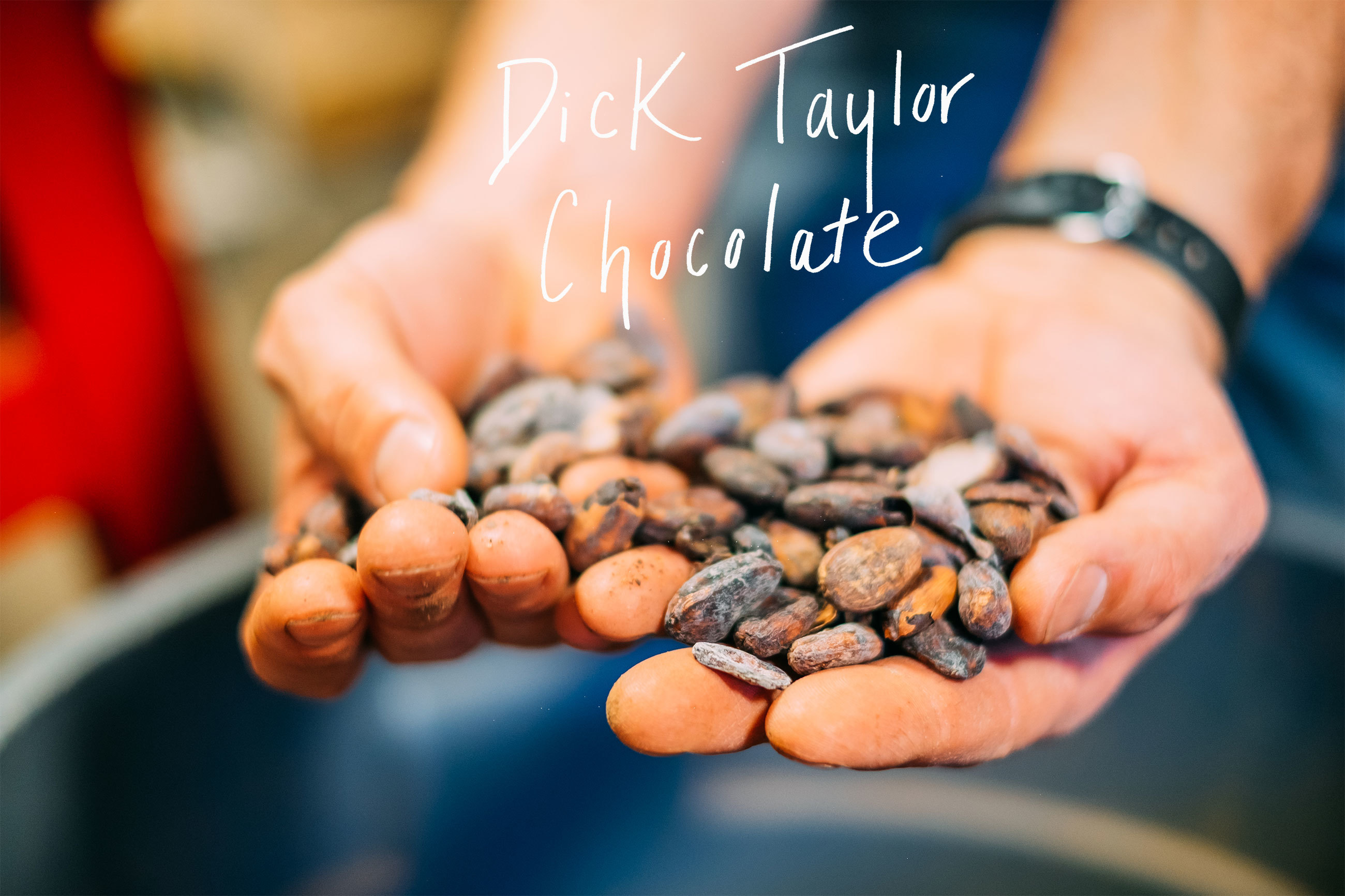 We meandered through the forests of NorCal and made our way to Eureka to meet the makers of Dick Taylor Chocolate. Entering Eureka brought mixed feelings – we were sort of sad to be back in a city as we were really beginning to settle into our rural surroundings, but those thoughts were quickly balanced out by the gold rush era architecture of Eureka and the freshness of the warm ocean air.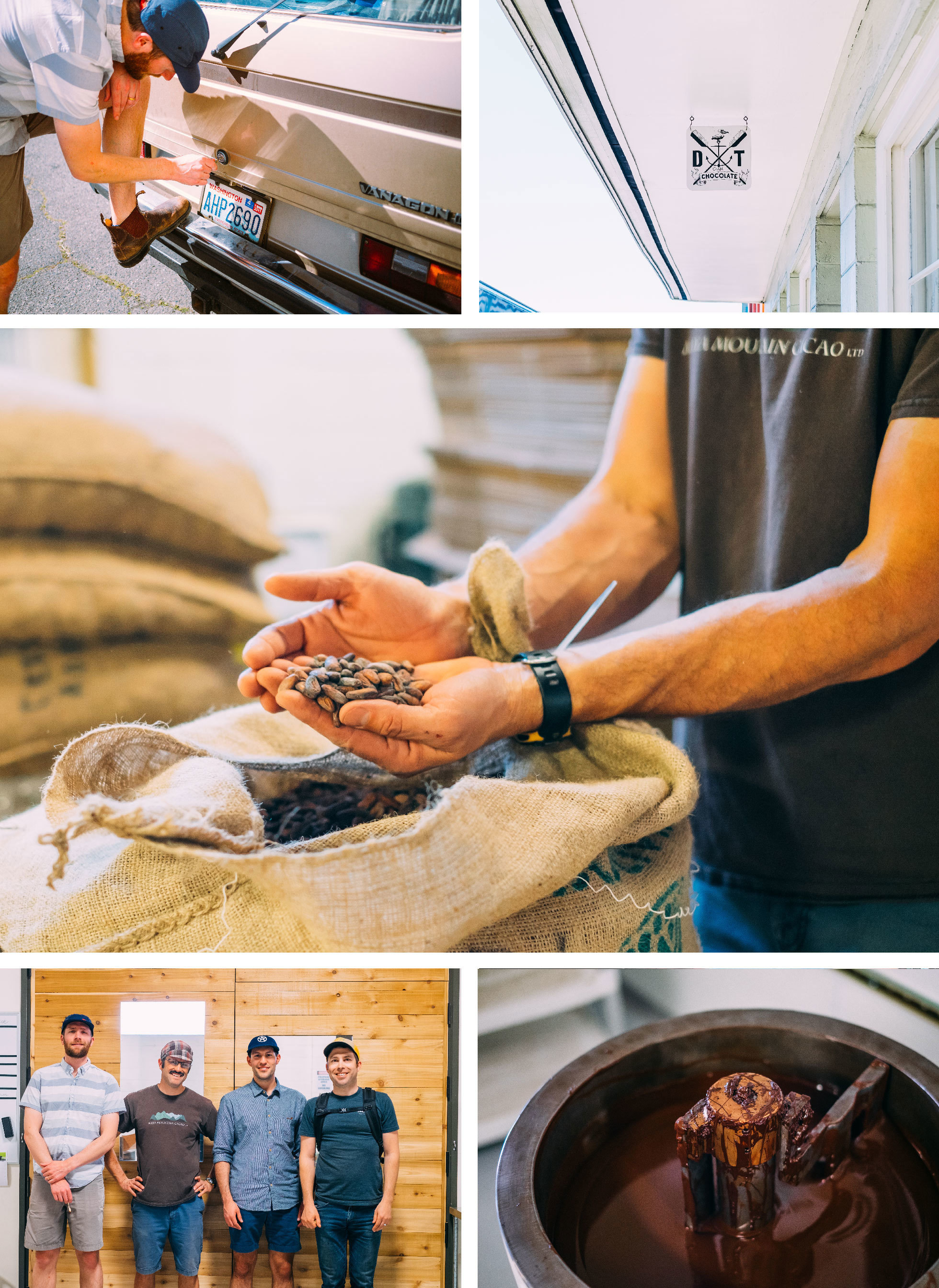 At their factory just blocks from the coast, we met up with Dustin Taylor and Adam Dick, the men behind Dick Taylor. These guys are true craftsmen; they went from building furniture to creating wooden boats to making chocolate. Like us, they like to get their hands dirty. Plus, Adam has a Westy so we had ample opportunity to bond beyond our passion for our respective favorite foods.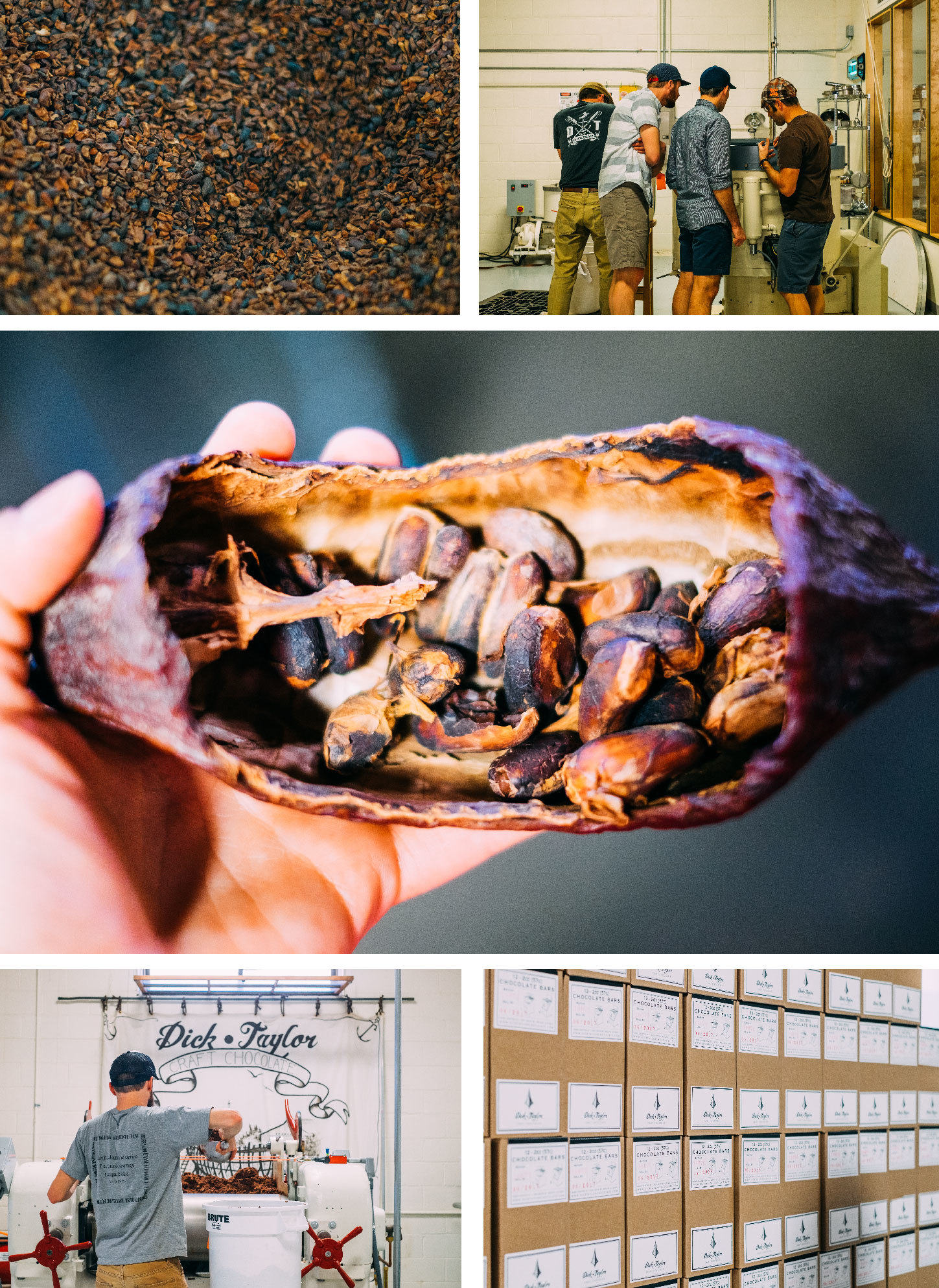 They gave us a tour of their beautiful factory complete with refurbished and repurposed chocolate processing equipment, which were all painted in a vintage cream enamel finish. Turns out it takes a lot of gear to make bean-to-bar chocolate. We tasted chocolate at multiple stages in their process, including their grinding the beans down to a flour-like substance that was just 20 microns thick, thinner than a human hair. We learned about their hands-on approach and the passion and dedication required to strictly source single-origin, fair-trade, organic and raw cacao and cane sugar from around the world.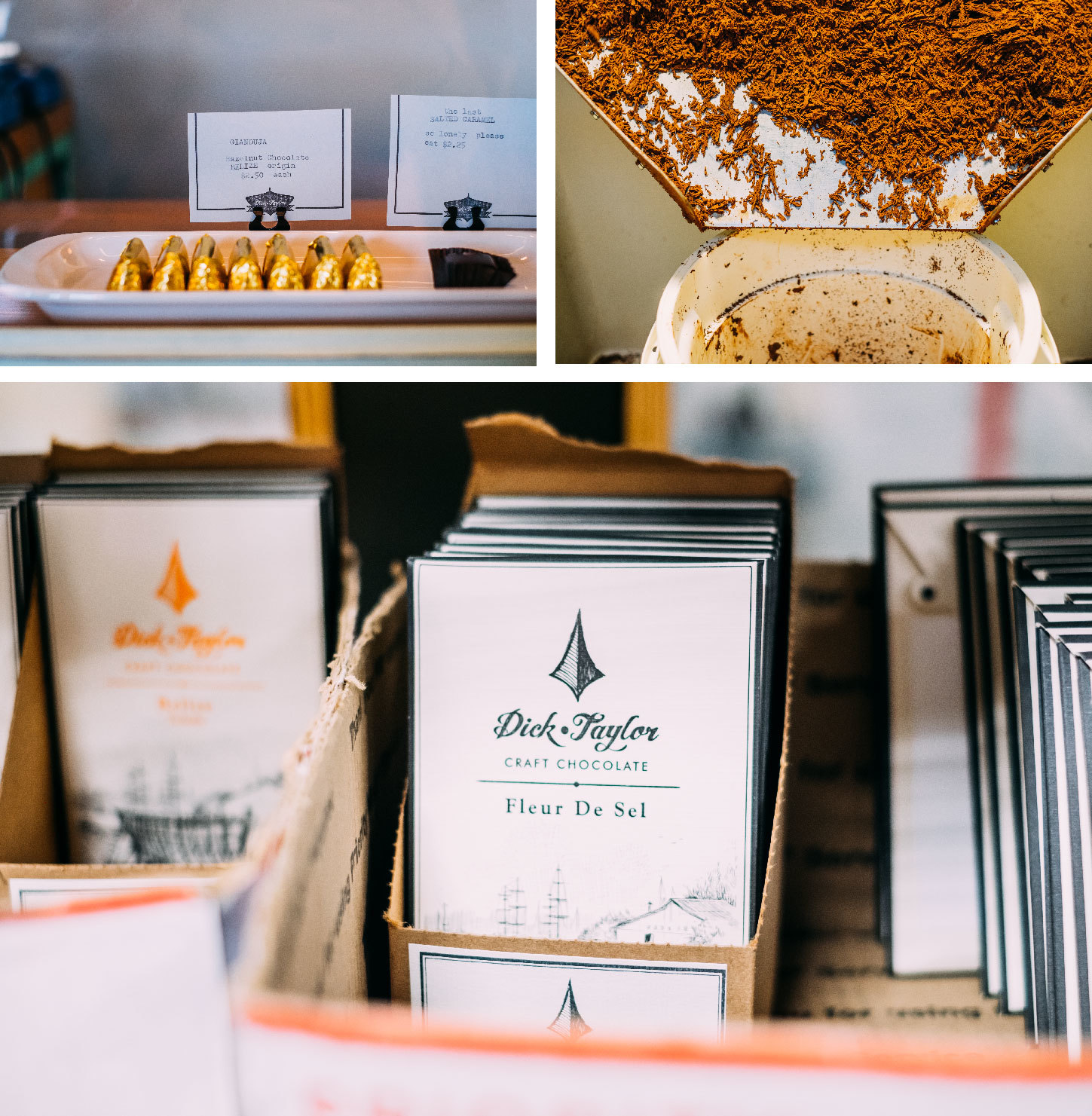 We were sent packing with beautifully prepared bars to share as well as a special treat – handmade Gianduja made with the smoothest, creamiest hazelnut chocolate we had ever seen. It goes without saying, we can't wait to feature their amazing chocolate in our soon-to-open San Francisco store.
- Ben & Brad, cofounders
photos by @ilanafreddye