12.10.2015
Molly Moon's Pumpkin Clove Ice Cream Sammies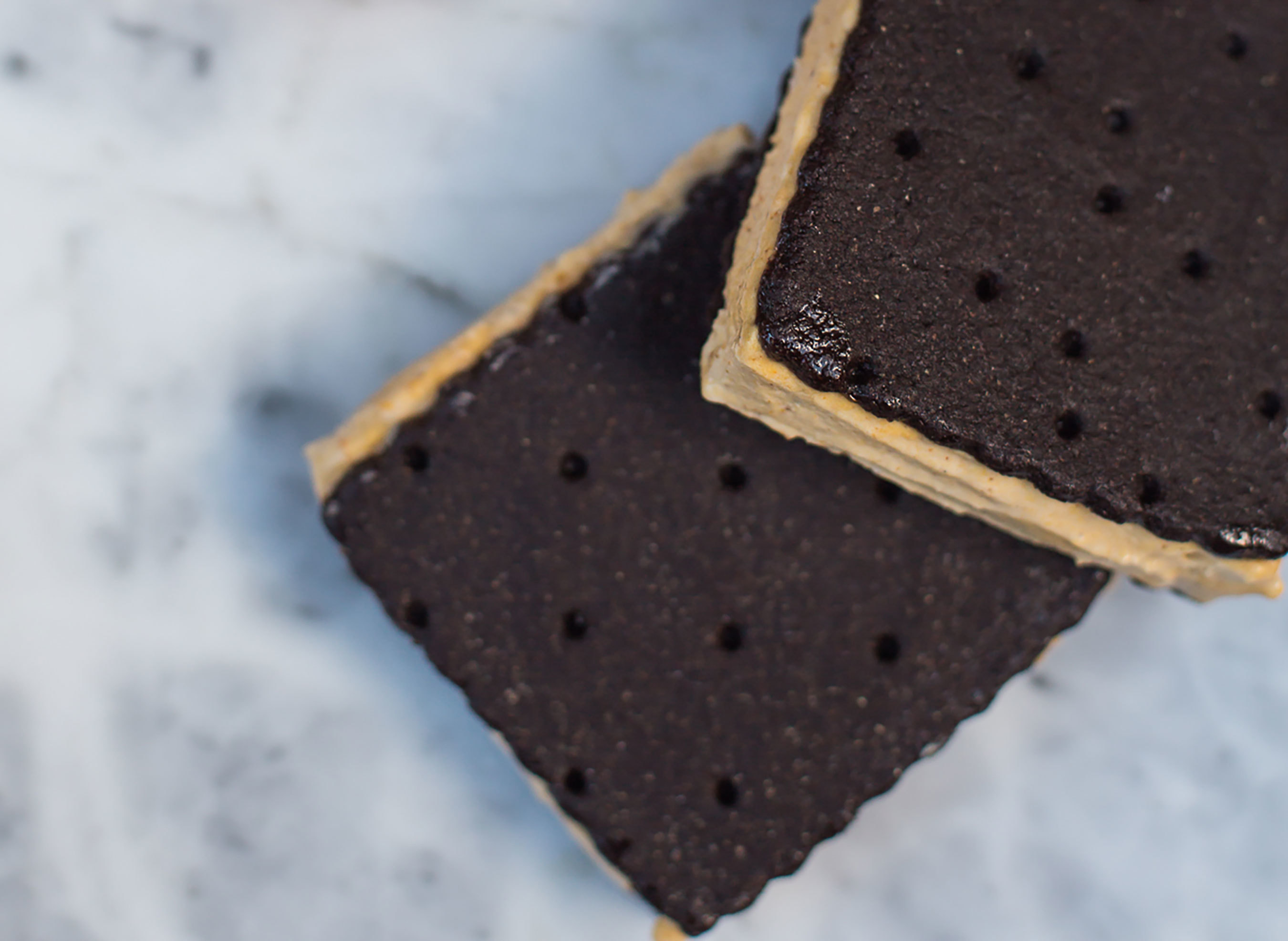 It may be cold outside but there's always room for ice cream, especially when it's one of the season's all-star flavors – pumpkin. We're excited to add a little pumpkin to our winter menu with these Molly Moon's Pumpkin Clove Ice Cream Sammies.
Made with organic pumpkins coming from Stahlbush Island Farms, a family farm in Oregon with a focus on sustainable practices, this frozen dessert features winter spice flavors that make you want to curl up with a good book & a rich cup of coffee. The ice cream between the cookies features organic clove, organic cinnamon and organic nutmeg sourced from MarketSpice, located in Pike Place Market, one of our all-time favorite Seattle stores.
Like our other Molly Moon's ice cream sammies, the pumpkin clove ice cream is sandwiched between two sour cream chocolate cookies. Available only at our Mercer Island, Redmond and South Lake Union stores.