12.18.2016
Russian River Farm: Ben & Brad's Road Trip Journal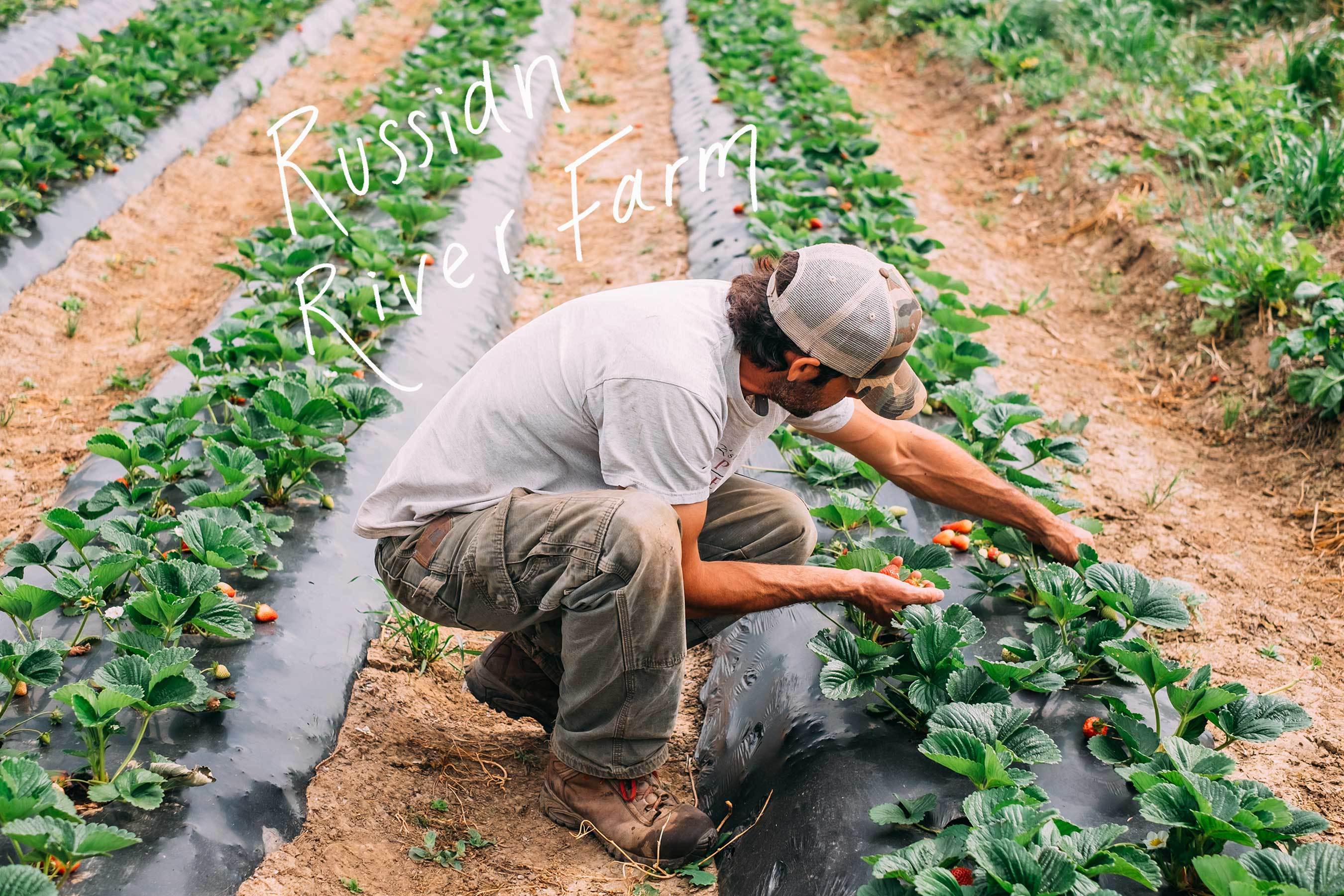 We drove for a few miles through the outskirts of Healdsburg to the small but stunning site of Russian River Farm. We had been connected to the founder, Dave Pew, through a local co-op small farm distributor called FEED Sonoma. When we arrived, Dave was out in the field with his dogs and it should go without saying that farm dogs have the best lifestyles of any dog we know. Wine country foothills surrounded Dave's farm and the thought occurred to us that his lifestyle was pretty dialed in as well.
Washingtonians are always awestruck to see what's growing in California where the sun stays brighter and the produce grows abundantly with the longer growing season.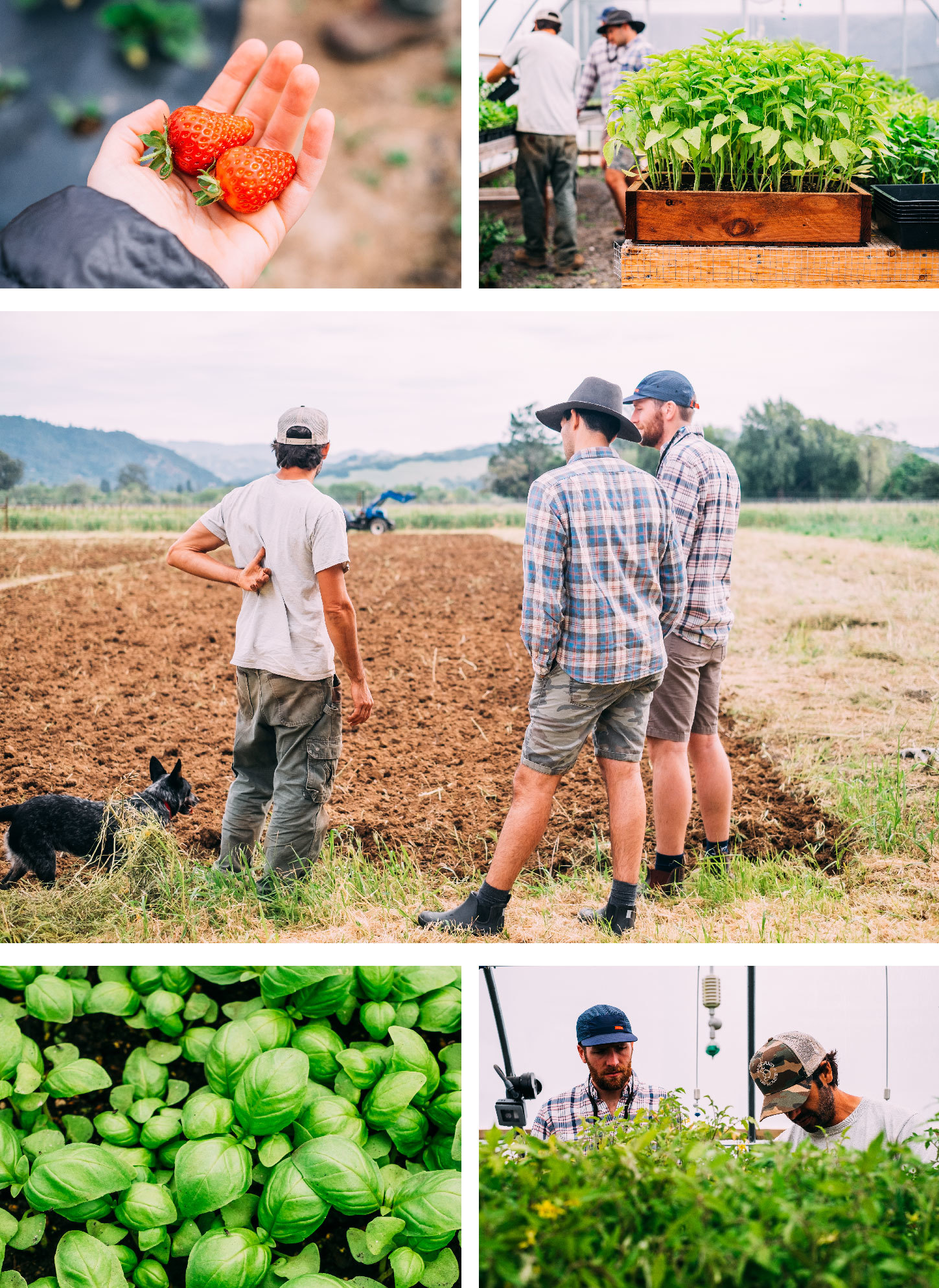 Dave walked us through rows sweet strawberries and cover crops. He told us about his dedication to following organic practices and his experience at several bay area farms where he honed his sustainable farming techniques. He is dedicated to his craft and passionate about the future of his farm. Russian River Farm is a year old and Dave is transitioning the land to certified organic. We can't wait to partner with him on fresh greens for our San Francisco stores.
- Ben & Brad, cofounders
photos by @ilanafreddye