06.19.2017
Summer Seasonal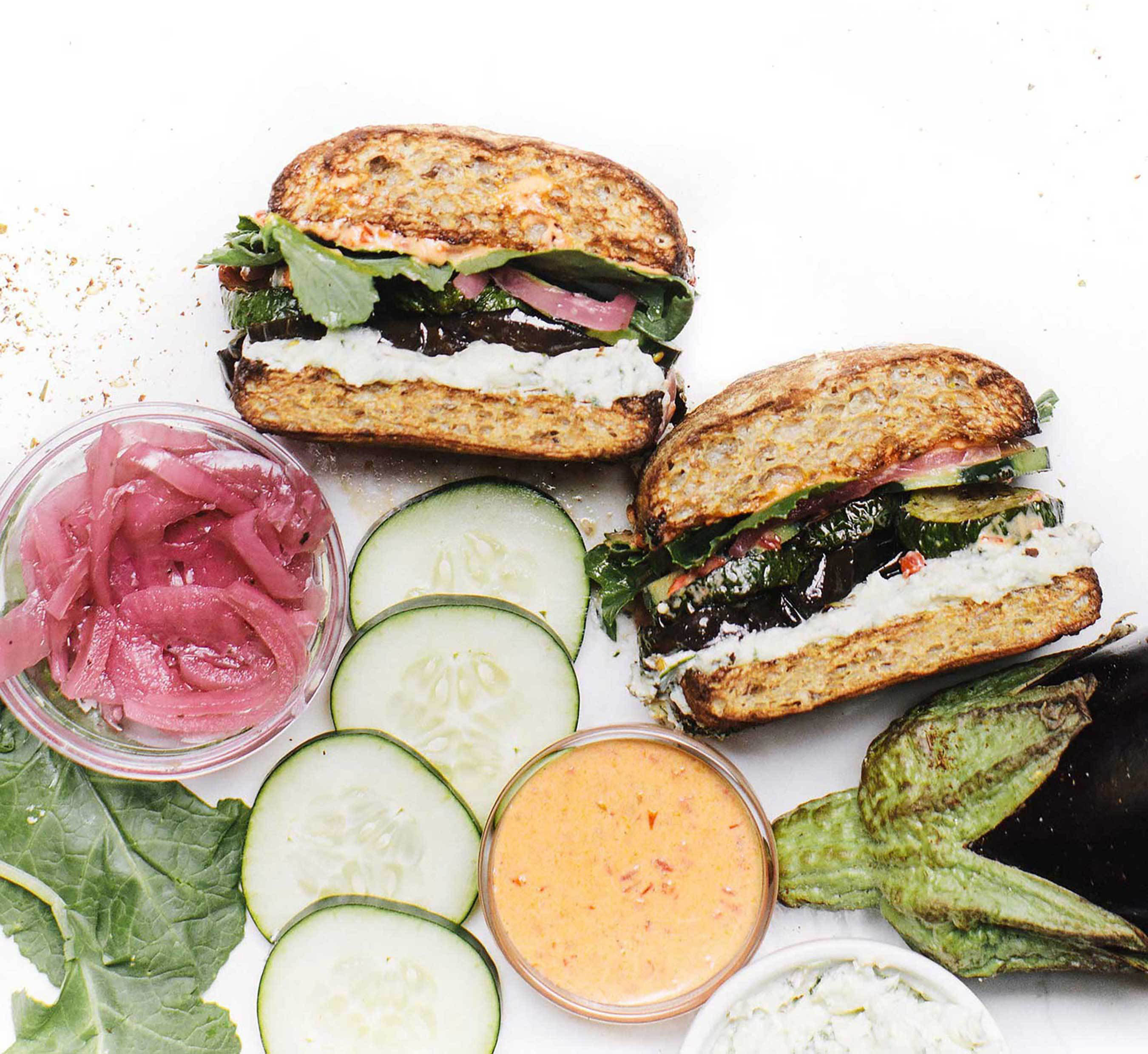 We're bidding farewell to spring and trading up for warmer days & longer nights. Introducing our summer seasonal sandwich, the Za'atar Roasted Veggie.
We're stacking za'atar roasted organic eggplant & zucchini over herbed fromage blanc from Cowgirl Creamery in the bay & Mt.Townsend Creamery in the pnw, and then adding a smear of spicy harissa aioli, marinated cucumbers & baby kale.
It's spicy and refreshing at the same time, proving once again what we've always known: summer tastes amazing. Now available in all stores.