11.14.2016
Valley of the Rogue: Ben & Brad's Road Trip Journal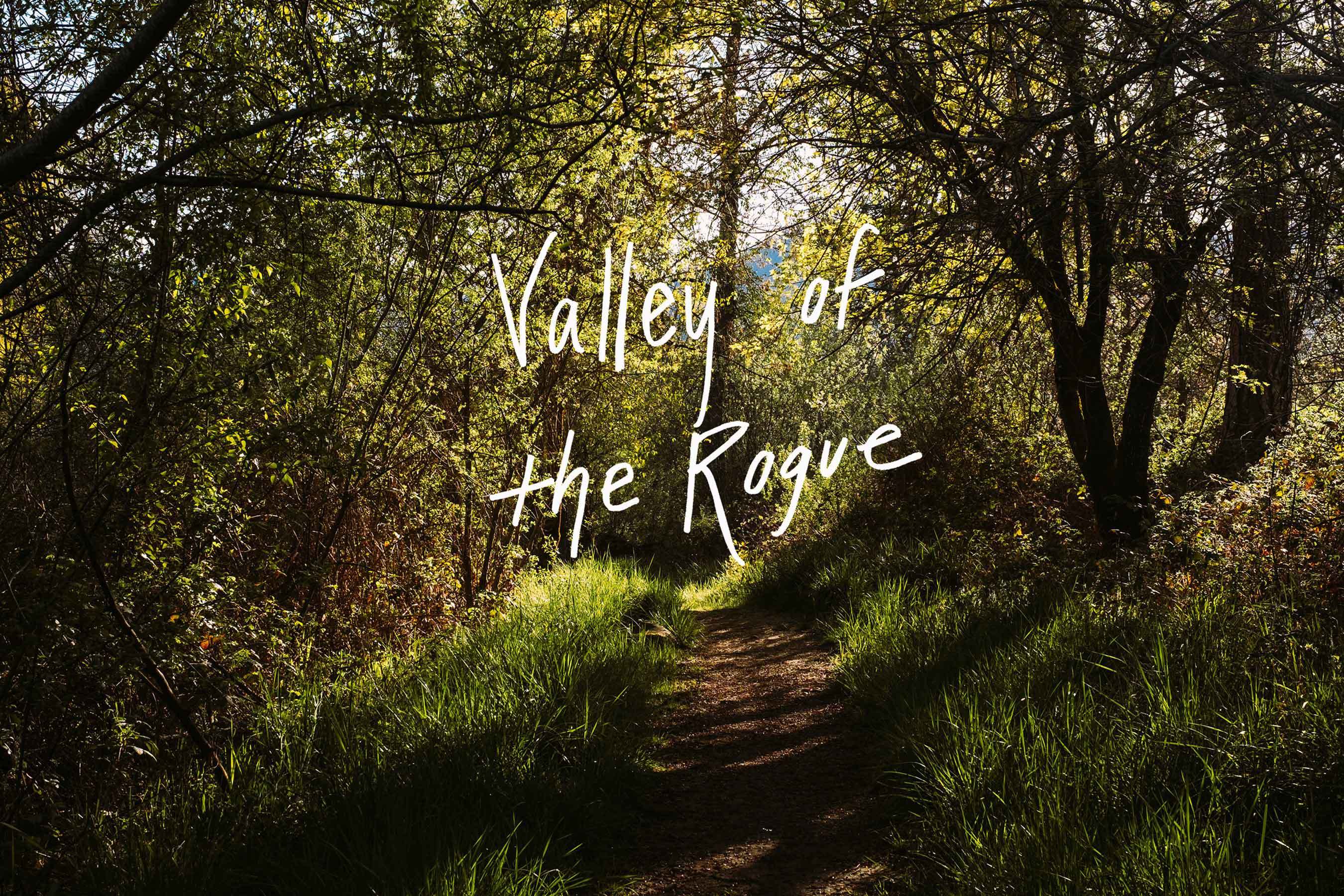 We picked up dinner and breakfast provisions from a natural market in Eugene called Kiva Grocery and soon Eugene was fading away in our rearview mirror. We were on our way to the Valley of the Rouge State Park to set up camp for the night along the mighty Rogue River.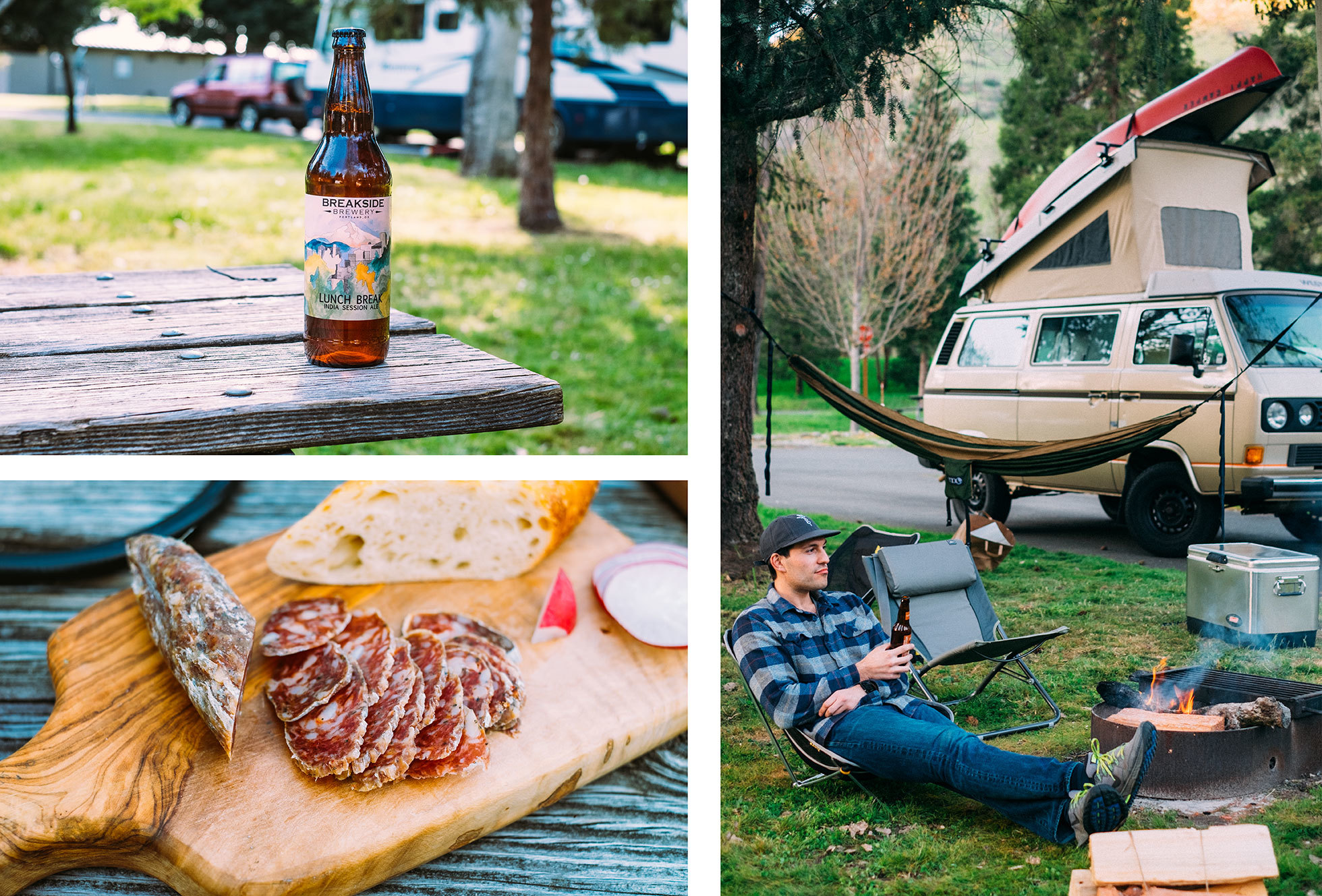 It was our first night sleeping in the van and we couldn't wait to finally pop and enjoy the true camper van experience. We moved all of our cargo to the front seats and set up our bunks in the back and "upstairs," then walked along the river bank to catch some rays and throw the frisbee around.
Back at camp, we made a fire and grilled some brats, peppers and onions and dined in style with some spicy brown mustard on the side. We shared some 22oz beers from Ninkasi Brewery out of Eugene and enjoyed some Crater Lake Rye Whiskey from Bend's Bendistillery.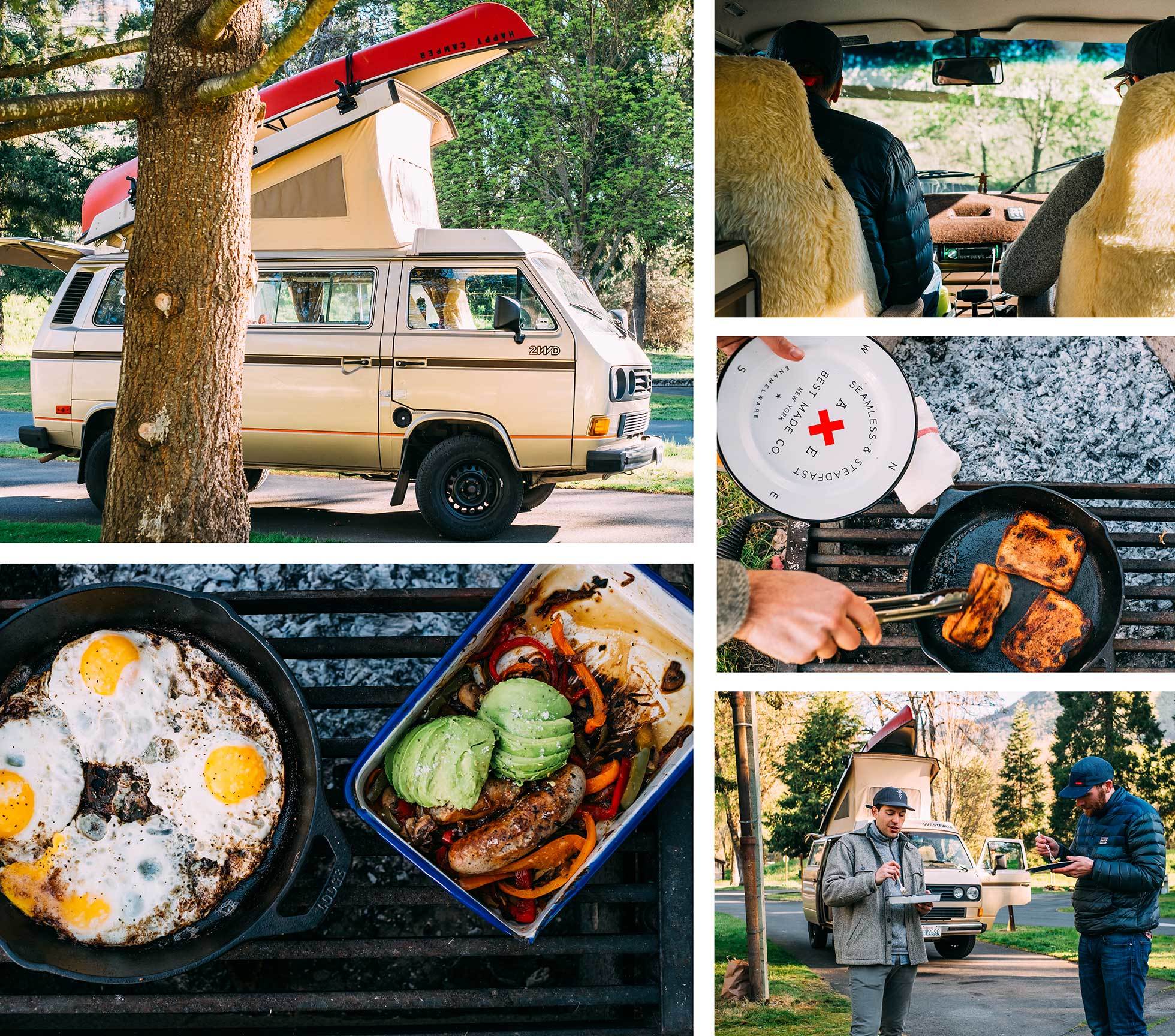 In the morning, we treated ourselves to some cast-iron skillet cinnamon toast alongside grilled onions and fried eggs. The Rogue had treated us well and all sights were on California as we dropped the top and repacked our gear in the trunk.
- Ben & Brad, cofounders
photos by @ilanafreddye