10.19.2016
HGxCannelle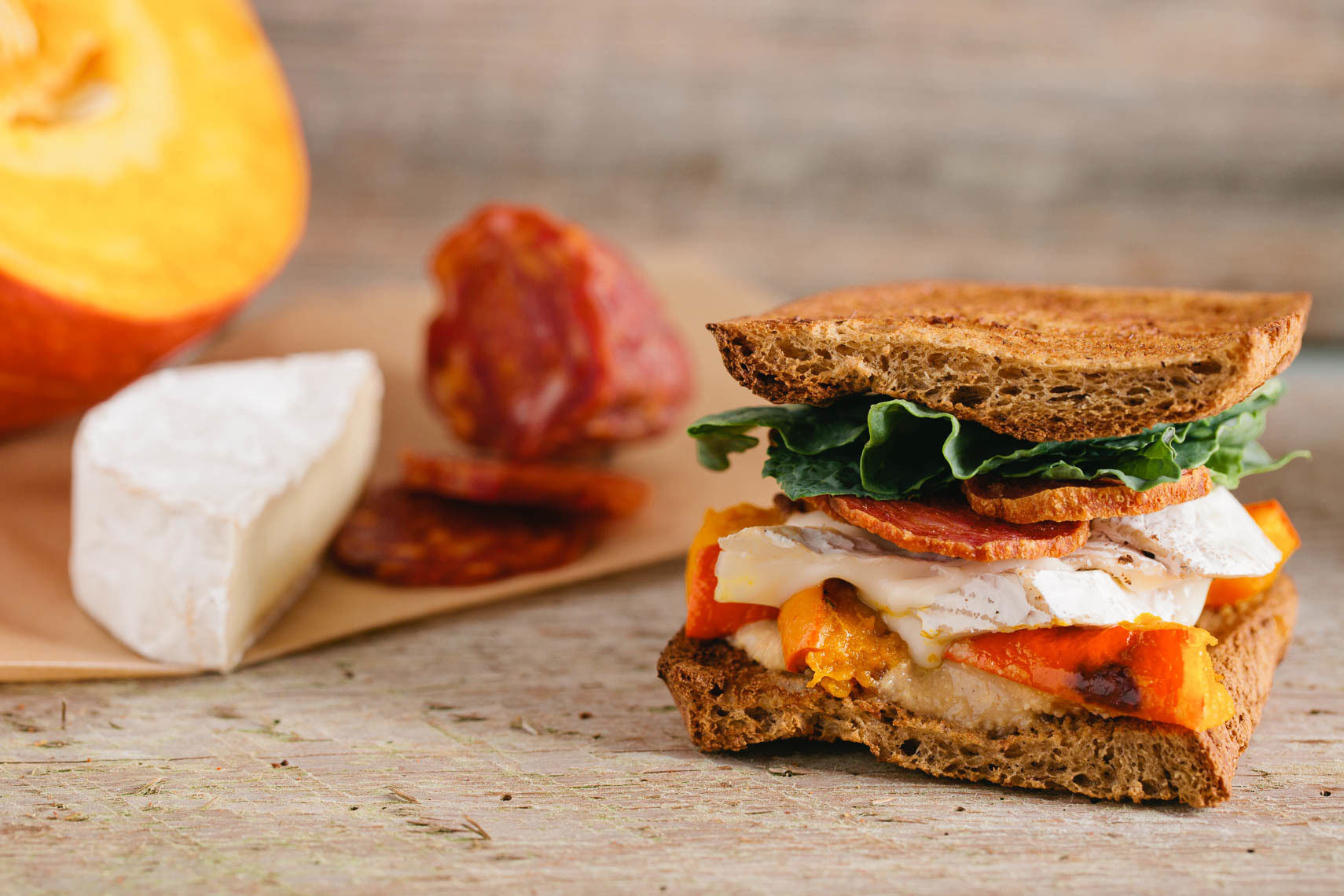 Months ago we sat down with our friend Aran Goyoaga of Cannelle et Vanille to chat about a fall sandwich collaboration to celebrate our new gluten-free bread. Aran's gluten-free cookbook Small Plates & Tasty Treats is one of our favorites and earned her an exciting James Beard Award nomination. She quickly suggested that if we partner on a sandwich, it should feature her fall favorite: Red Kuri squash.
We worked with our team at Homegrown Sprouting Farms to get seeds into the ground as quickly as possible and crossed our fingers that the end of summer would usher in a plentiful harvest for this late fall crop.
Early last week we all met at the farm to harvest the bounty – enough for about a week's worth of sandwiches.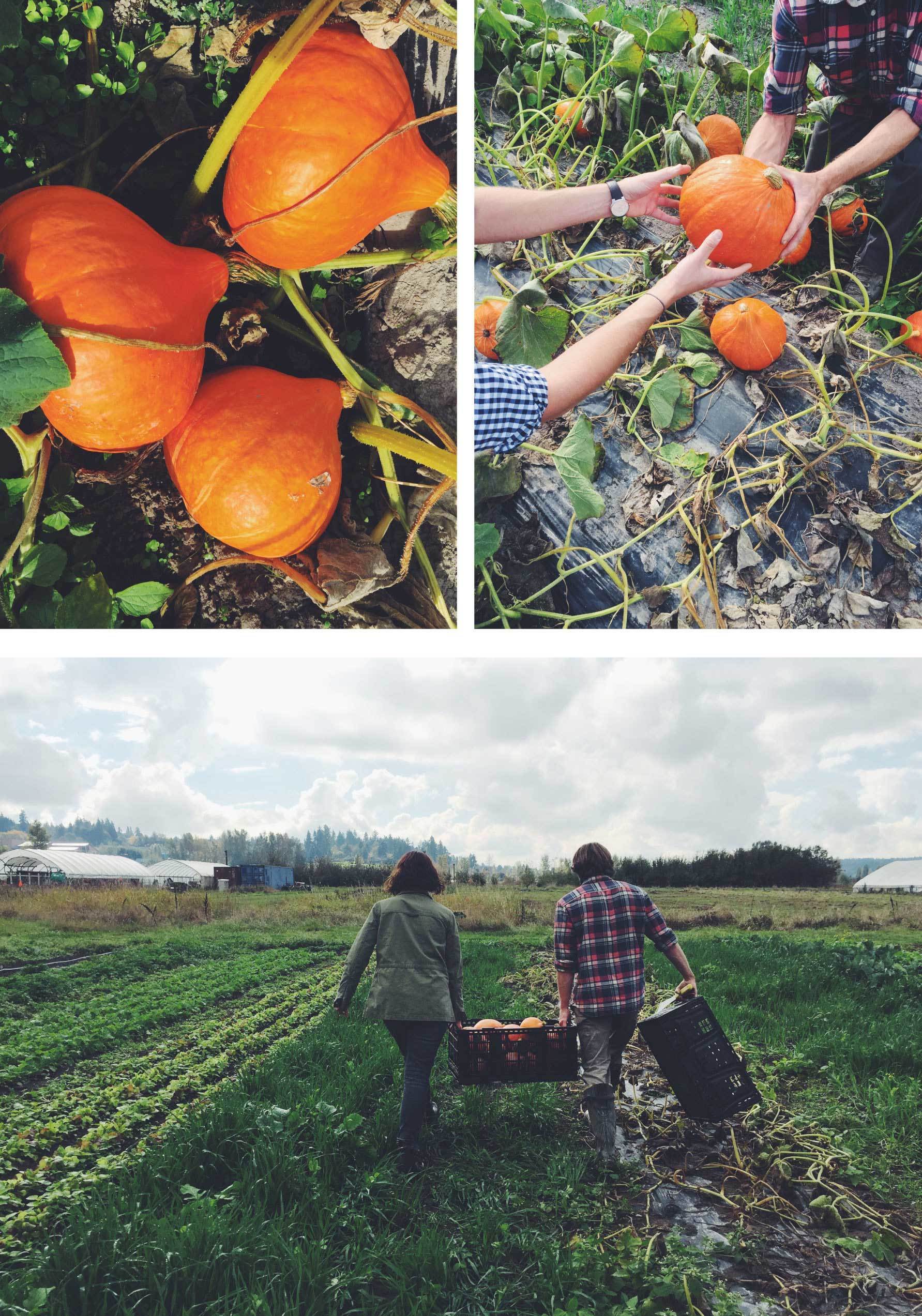 We're thrilled to introduce our first hyper-seasonal – the Red Kuri Squash & Spanish Chorizo sandwich. Featuring roasted red kuri squash, Olli Salumeria Spanish chorizo, Mt Townsend camembert, Mustard and Co golden dijon & baby kale served on Happy Campers gluten-free bread (made just for us in Portland, OR).
Come check it out in stores today – supply will likely only last a few days!
Let us know what you think by tagging us in your photos @homegrownian